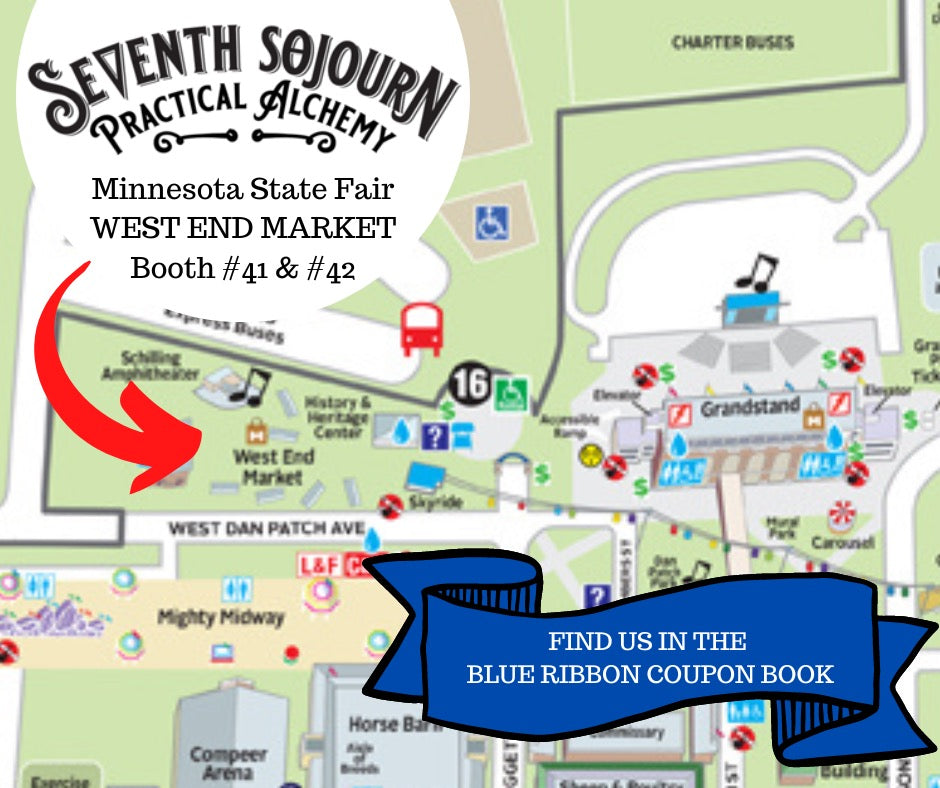 Visit Us At The Minnesota State Fair!
WEST END MARKET - Booth #41 and #42
Popular Potions
Are you looking for a recommendation on the Seventh Sojourn products our customers and fans love the most? This collection of products are the top 5 products of 2023 (thus far.)
With Soap.
Our products are uniquely formulated using all-natural, highest-quality, potent base ingredients. Our scented products are formulated to last, for scent evokes emotion and nearly always a big smile from any who tries them.
Shop Our Magical Soaps